Activated Charcoal, Apple, Lime, Lemon, Mint, Ginger, Lion's Mane, Reishi
Why adaptogens?
Reishi 
‣ Strengthens immunity
‣ Relieves stress and anxiety
‣ Improves sleep
Lion's mane
‣ Strengthens cognitive & brain health
‣ Helps with depression
‣ Reduces anxiety
FEEL THE BOOST
We swear by real & clean nutrition, so our drink has no artificial flavors, no refined sugars, and no preservatives.
Adaptogen infused

100% Natural

Made in Belgium

Cold Pressed
Not our words, but yours!
"If you're a fan of (virgin) mojitos, you're going to love this flavor..Minty, sweet & refreshing with a zingy undertone, this new drink is definitely a crowd pleaser."
- Tine S.
TASTE THE DIFFERENCE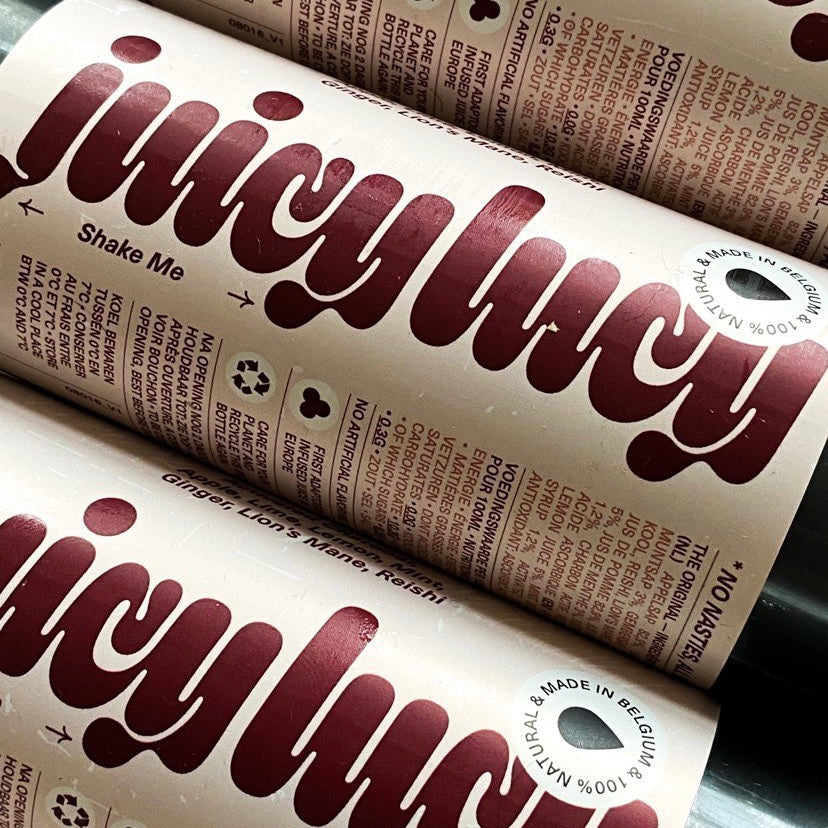 At Juicy Lucy we're crazy about adaptogens
That's why we created the first adaptogen-infused drink in Europe.
Made with 100% natural ingredients, our drink is as pure as it can get.
Perfect for a morning kickstart, afternoon boost or a fruity nightcap. Don't just take our word for it, we invite you to try it!
TRY NOW